Experience "De Cellekens"
Experience "De Cellekens" Hold your next gathering in the exclusive context of 'The Cellekens'. This beautifully restored 'mini-beguinage' offers unprecedented possibilities for the organization of high quality activities for small groups up to a maximum of 150 people. The Cellekens is the perfect place for meetings, parties and receptions. If desired, Mariette will personally explain to you the history and restoration of the buildings and of course she will show you and your guests her studio and also some private rooms. 
The beautiful courtyard with Mariette's sculptures is an oasis of calm in the middle of the city and offers a monumental view of the St.-Rombouts Cathedral. Without doubt, The Cellekens is the perfect place to host your next gathering.
The beautiful garden is enclosed in a U-shape by the three wings of the building. In the centre is the convent and on the left and right, rows of small houses built in 1854. Each rounded, arched door provided access to two small rooms containing a bed, cupboard, chair and table. It was these little 'cells' which gave the institution its name. The building stood empty for many years before being restored by sculptress Mariette Teugels. She turned it into a centre for art and culture and were awarded the prestigious Europa Nostra Prize for their work.
Mariette Teugels bought and restored the building and turned into a centre for art and culture. You can see some of Mariette Teugels' sculptures in the beautiful enclosed garden. The garden was made by the famous International Landscape architect Wirtz.
You can make a reservation for a guided tour of her studio and garden and the history of the building will be revealed. The ground floor and garden are ideal for exclusive private events such as (buffet) suppers, dinners, receptions, concerts, exhibitions and meetings of every description.
Thanks to the beautiful garden with the many sculptures by the artist it became a haven of peace and inspiration within the city center. The result received the prestigious Europa Nostra Heritage Award.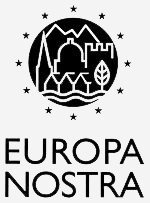 +32 (0)15 21 16 41
info@marietteteugels.be
De Cellekens, Minderbroedersgang 12, 2800 Mechelen